Certified Master Inspector
SCOTT FRAKES OF NORTH POINT
Real experience, real training, real results, Scott Frakes is North Michigan's premier home inspector.
Real Experience
Meet Your Certified Master Inspector
Welcome to North Point Home Inspections. My name is Scott Frakes, owner and lead inspector for North Point.
I am proud to be one of the most experienced and qualified home inspectors in the area. I am a Board Certified Master Inspector, which is considered the highest honor in the home inspection industry.  In addition to this, I am also InterNACHI Certified.
I have worked hard to be the best in the industry, and our long list of happy clients over the past decade is proof of that. We truly take care of our clients, and make sure they know what they are getting into. So if you are looking for a thorough, detail-oriented, and highly qualified home inspector, then contact us today!
Certified
We are certified by both InterNACHI (the International Association of home inspectors) and the Certified Master inspector Board.
Thorough
We are held to the highest standards in the inspection industry and provide extremely thorough home inspections.
Detailed
We scour your home, inspecting every inch possible to give you a thorough report, and real peace of mind.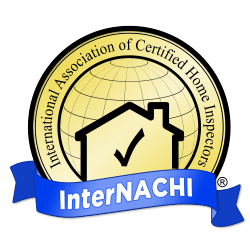 My Background
INVALUABLE EXPERIENCE
In addition to my extensive inspection experience and qualifications, I also have many years of hands-on experience as a contractor, which gives me an important insight into your home. I was also a sales engineer at a plumbing/heating wholesaler. This experience gives me an important edge that can't be taught in a textbook.
EMAIL US
scott@northpointhomeinspections.com